MASKING AT ST. LUKE's ONCE AGAIN MANDATORY
Olmsted County is back into the "HIGH" category for COVID concerns, so masking is required as of July 17th. Please remember to stay home if you develop any cold- or flu-like health symptoms.

REGARDING COVID: COMMON COLD SYMPTOMS = LIKELY COVID POSITIVE
With the Omicron variant of COVID, when a vaccinated bridge player is exposed to COVID, they will exhibit cold-like symptoms almost immediately once exposed to COVID. (This is because your body has been trained to recognize COVID, or in other words, the vaccine is doing its job.) Rapid-antigen tests do not tell you whether you are COVID positive or not; they tell you if you are contagious.

This means that if you have a cough, sniffly nose, sore throat, etc., on DAY ONE you should assume you are COVID positive and not come to the bridge club. The Rochester Duplicate Bridge Club has always preferred that players stay home when sick, but because there is no difference between common cold symptoms and COVID symptoms, this is now more important than ever.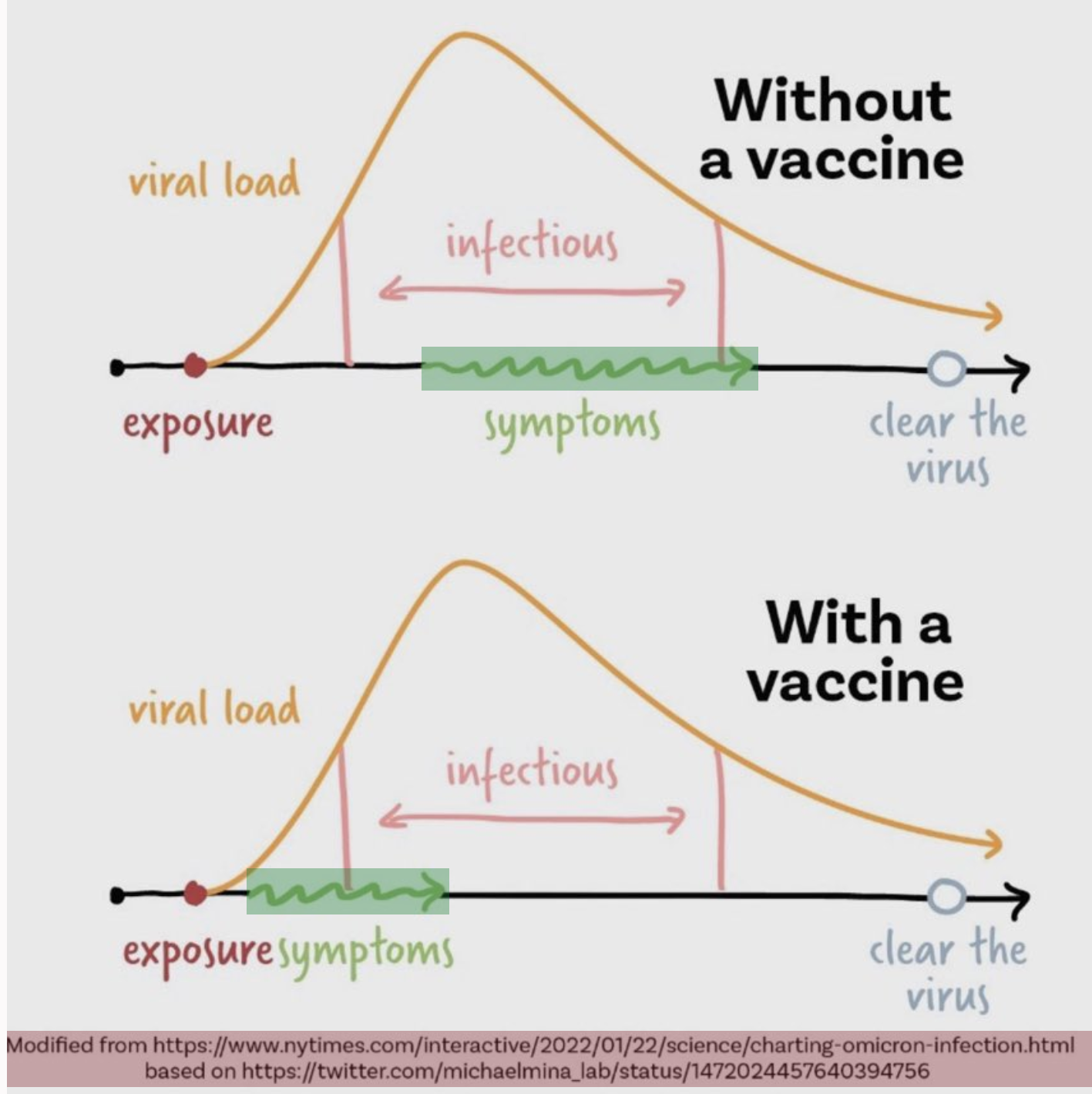 WHEN A NEGATIVE COVID TEST MAY ACTUALLY BE POSITIVE
Because your body has been trained to recognize the virus through your vaccination, your body will react much sooner to exposure than before - the cough, sniffles, sore throat, etc., those are all your body's immune response to having recognized this virus.

However, with these latest variants, your body will create these responses before the virus has multiplied enough for you to be contagious - or get into your nose to show a positive Rapid-antigen test. So on Day 1 of your symptoms, if you do a nose swab test, you may very well show up as negative - when in reality, you are positive, but just haven't got enough virus in your nose to show up as such. This is also why if you have these cold-like symptoms that you should be staying home on day 1 of exhibiting these symptoms.

Because you have not generated enough virus to show up on a rapid-antigen test, this is why it is important to wait 24 hours from your symptoms before testing yourself. Not only are you likely to have a false negative test on Day 1 of your symptoms, you're going to be wasting a perfectly good rapid-antigen test. Wait a day or two and THEN test yourself, when you are much more likely to accurately show whether or not you are contagious.

IF YOU THINK YOU'VE BEEN EXPOSED, STAY HOME
If you think you have been exposed to COVID, even if you are not showing any symptoms, you should stay home from bridge. It is possible that you are an asymptomatic case (not showing any symptoms), however even asymptomatic individuals can develop enough of the virus to be infectious to others.

IF YOU'RE ASYMPTOMATIC AFTER POSSIBLE EXPOSURE, TEST ANYWAY
If you think you may have been exposed to COVID but are not showing any symptoms, this does not mean that you cannot transmit COVID to other bridge players, nor does it mean you do not need to test yourself. You may still be developing the virus at levels to pass along to other bridge players at the table. Generally you should wait until day 2 or day 3 after possible exposure to test yourself (it will take that long to develop enough virus to show up on a nasal swab), but it's important to be sure - important as in potentially life or death.

WHEN IT'S SAFE TO COME BACK TO THE BRIDGE TABLE
You should continue to test yourself, even after your symptoms go away - that's because as a vaccinated individual, you are still contagious even after your symptoms stop. Once you have two negative rapid Antigen tests in a row, it's safe to leave isolation. The peak infectious period with the Omicron variant is typically day 2 or 3 to day 5 or 6 after exposure; once your virus load goes down enough to start testing negative with the rapid-antigen tests, you are no longer infectious and can return to getting into trouble at the bridge table. The CDC says you can return to normal living after day 5 if you are asymptomatic (leaving isolation), however many epidemiologists dispute this and suggest waiting longer (and until you are testing negative). When your rapid-antigen test finally shows negative, whether that takes 5 days or 10 days, then you know you are no longer contagious - and can safely go back to the bridge table.

MASKS
Cloth masks (and even some surgical masks) may do nothing to prevent transmission of COVID. The CDC has updated their information on masks to urge more bridge players to wear N95-type masks. Single layer cloth masks, surgical masks that have gaps around the cheeks or nose, and any mask that is worn as a "chin diaper" is just for show and does nothing to prevent COVID transmission.

YOUR BRIDGE PLAYING FAMILY CARES ABOUT YOU
We'll get through this together, but of course we want ALL of us to get through it together, and that means doing your part. This is not meant to be an exhaustive list of information or recommendations regarding COVID and in particular the Omicron variant, but you should know these things as a bridge player (and a member of a more vulnerable group to this terrible virus). On behalf of everyone at the RDBC, thank you for observing these COVID rules and STAY SAFE.